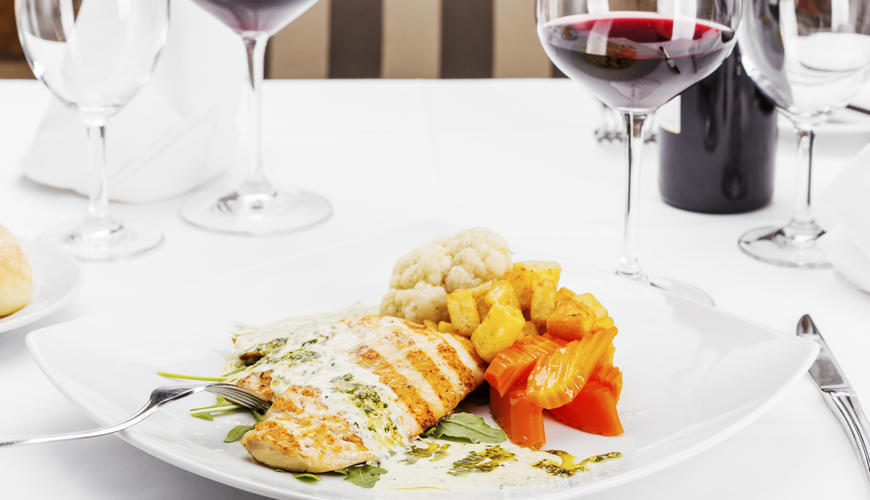 Make your evening complete by joining us for an exquisite dinner prior to our performances. Deliciously prepared by Sodexo, dinners are served in the Chancellor's Dining Room in the James B. Chavis University Center. 
Act 1 Diner's Club tickets are for meals only and do not give access to performances. 
Order tickets online or by calling the box office at 910.521.6361. We'll mail them to you or hold them at the box office. Tickets are limited and are $35 each.