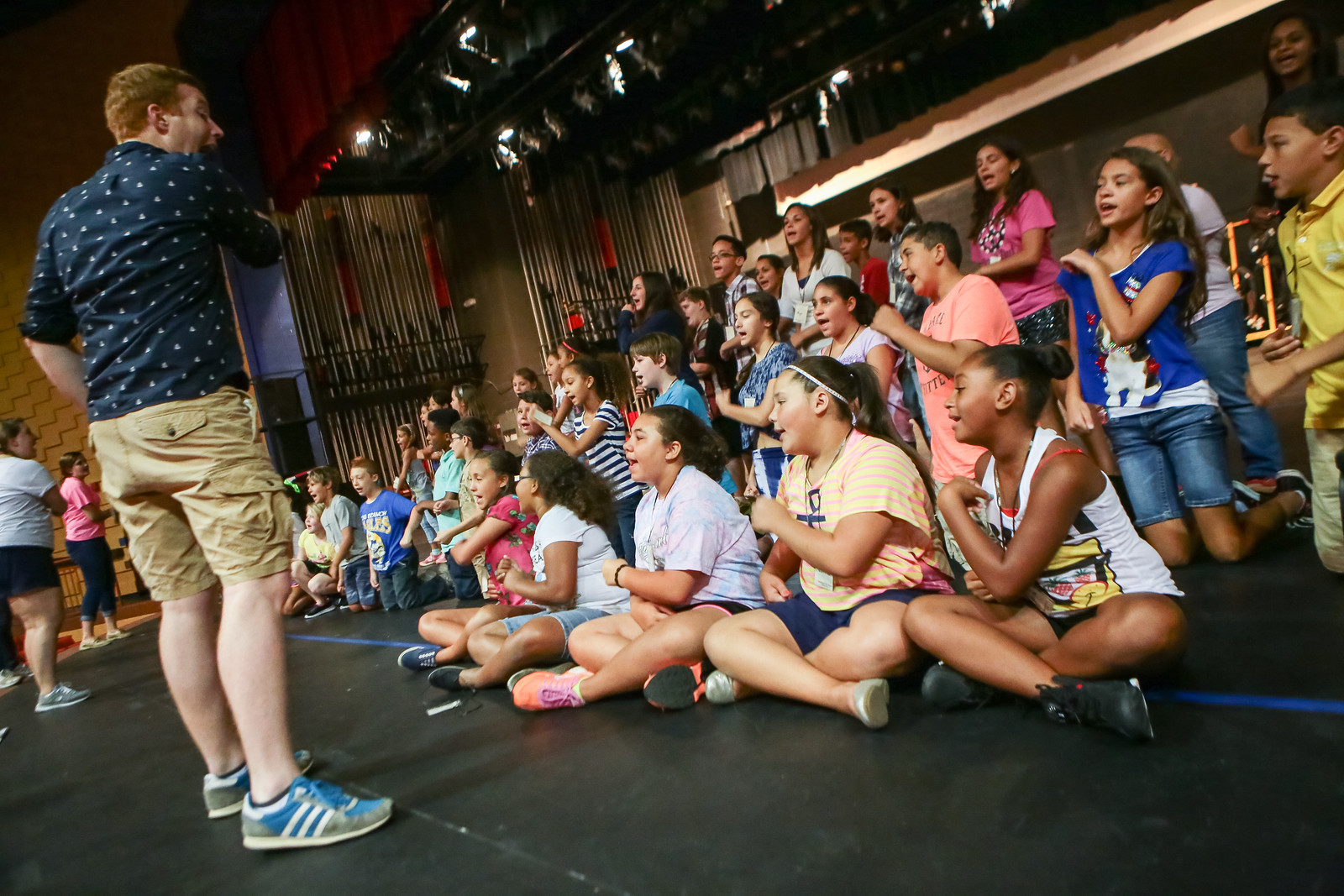 Educational programs that bring the classroom to the stage!
Please call the box office at 910.521.6361 to make group reservations. Tickets are sold on a first-come, first-served basis. Please provide the name of the school, contact person and number of students and chaperones. One chaperone ticket is complimentary with the purchase of ten student tickets. Any reservation not canceled one week prior to the performance will be billed to the school.
All shows are at 10 a.m.
On Stage for Youth series is sponsored by Robeson Pediatrics
Click here for more Front Row Arts Series performances. 
Storytime with the Symphony- Adventures with Arthur
Join UNCP Flute Instructor Sara Busman and her son Arthur as he learns about various aspects of music with the help of members from the Fayetteville Symphony Orchestra.
Museum of the Southeast American Indian- Creating a Gorget Necklace
Join museum educator Alisha Locklear Monroe as she demonstrates how to create a gorget necklace at the Museum of the Southeast American Indian located on the campus of UNCP. 
PBS Learning Media presents a variety of Dance, Music, Theatre, and Visual Arts videos for kids. 
Classics for Kids includes a variety of resources, games, and lessons that gives kids an introductory look at music. 
New York Philharmonic KidZone Game Room
The New York Philharmonic offers a variety of music games for kids in its KidZone Game Room.