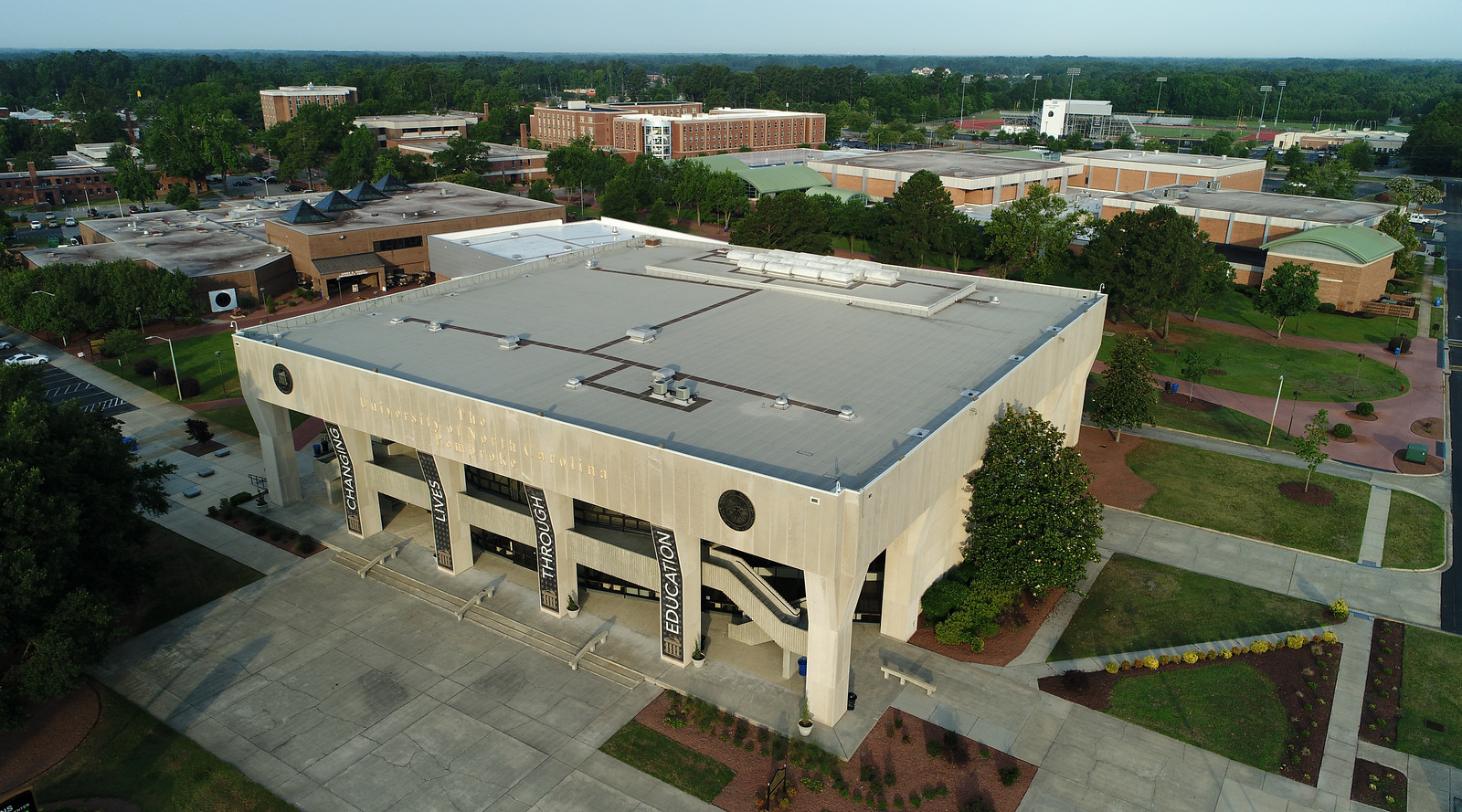 Directions
Located on Prospect Rd. that runs next to the eastern part of UNC Pembroke, Givens is easy to find. Look for a digital marquee and traffic circle in front of the building. 
The address for GPAC and UNCP is the same: 1 University Dr. Pembroke, NC 28372.
Parking During Performances: All parking lots surrounding Givens are available for free during performances. Additional parking is available across the street from Givens, behind the Baptist Association Building. 
Parking During Business Hours (Monday–Friday, 9 a.m. – 4 p.m.): Visitors should park in designated Visitor Parking spaces located next to GPAC or in front of Lumbee Hall. Parking spaces are marked 30 minutes or 1 hour. If you need to park for a longer time period, please contact the Traffic Office (located at the UNCP Police & Public Safety Department) at 910.521.6795 to obtain a Visitor Parking Permit. 
Accessible parking is available in both lots adjacent to GPAC.  Parking spaces are available on a first-come basis.